Top o' the mornin' to ya! March 17th will be here before you know it and you know what that means – St.Patrick's Day! Put on the green (pinchers be gone!), hit the pubs, and order those green beers. Preferably in that order!
While St. Patrick's Day isn't technically an official holiday, (as in no day off work) this holiday is a spirited day celebrating all things Irish culture and good old fashioned shenanigans. Bottom line is, we hold this holiday near and dear to our hearts. After all, as the saying goes, "everyone's a little Irish on St. Patrick's Day!"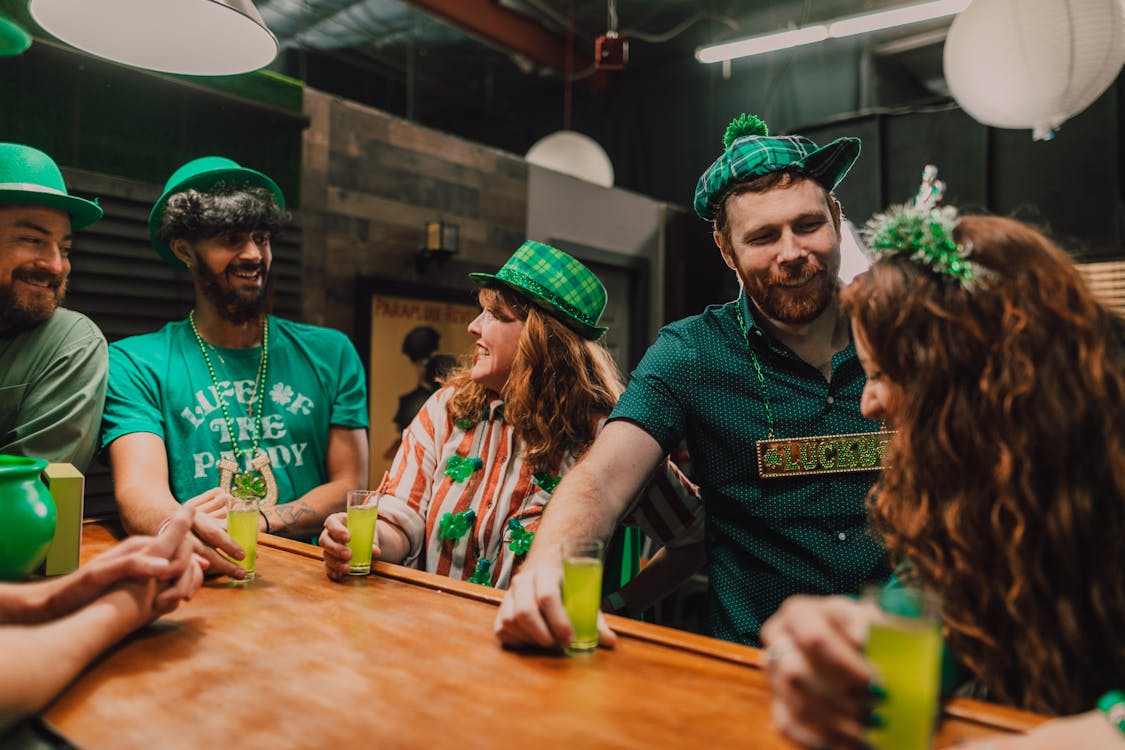 Who was St. Patrick? And why do we celebrate him?
Did you know the patron saint of Ireland wasn't actually Irish? He was born in Britain and at 16, was kidnapped by Irish raiders and sold as a slave to a Celtic priest. He eventually escaped, but returned to Ireland years later as a missionary and is credited with bringing Christianity to all of Ireland.
The anniversary of his death on March 17 has been observed by the Irish for over 1000 years! Because this Christian holy day fell in the middle of Lent, Irish families began using it as a reason to take a break from the Lenten restraints leading up to Easter, (no meat, remember?) and thus a tradition began: church in the morning, then a feast day of Irish bacon and cabbage, plus drinks and dancing at home! Ah-ha! See where we're going here?
How St. Patrick's Day began in America
Suffice to say St. Paddy's wasn't always the raucous festivity we have today. But how exactly did we get to Guinness-fueled bar crawls, parading bagpipers, and dyed rivers?
Like many other cultural holidays that come to the states, it was immigrants that brought the holiday to America with the first St. Patrick's Day parades popping up around the mid 1700s in cities like Boston and New York City. Throughout generations, more and more Irish emigrated to the states for opportunity and/or to link up with family. So as the population grew, so did the St. Patrick's Day events. March 17th became less of a religious holy day (though it is still observed) and more of a day to celebrate Irish identity and culture. And of course, those who weren't Irish wanted in on the fun too!
5 St. Patrick's Day facts you may not know:
1. Big parties and parades are an American tradition.
March 17th had in fact, always been a solemn day in Ireland –with pubs actually being closed! It wasn't until the 1960s and the arrival of television that the people of Ireland were seeing all the fun happening across the pond! They eventually followed suit and starting throwing their own parties and events. For example, the St. Patrick's Day festival in Dublin attracts over 1 million attendees a year!
2. St. Patrick probably didn't banish snakes from the Emerald Isle.
According to legend, the patron saint of Ireland stood atop a hill with a wooden staff and banished all the serpents from Ireland –causing them to slither out to sea. In fact, snakes have never appeared in any fossil records of Ireland and geological research indicates it would have been way too cold for the reptiles to even exist!
3. Corned beef and cabbage first appeared in America.
As we learned, it was the traditional meal of Irish bacon and cabbage that was consumed for the holiday, but poor Irish immigrants living in the slums of lower Manhattan needed to find a cheaper substitute. Taking a tip from their Jewish neighbors, they would purchase leftover salted beef from trading ships returning from sea –for a penny a pound! Corned beef then became a staple for Irish Americans. After boiling it twice, they would cook it with cabbage to make the extremely tough meat even more tender.
4. Leprechauns are technically fairies.
These top-hatted mythical icons of St. Paddy's Day were written about in centuries old Irish folklore. The tales talked of fairies –tiny men and women with magical powers who would use these powers for either good or evil. Leprechauns were minor characters in these tales, but nevertheless made their mark. Leprechauns are cranky souls and the designated shoe cobblers to the other fairies. And if caught, these mischievous beings use trickery to guard their treasured pot of gold.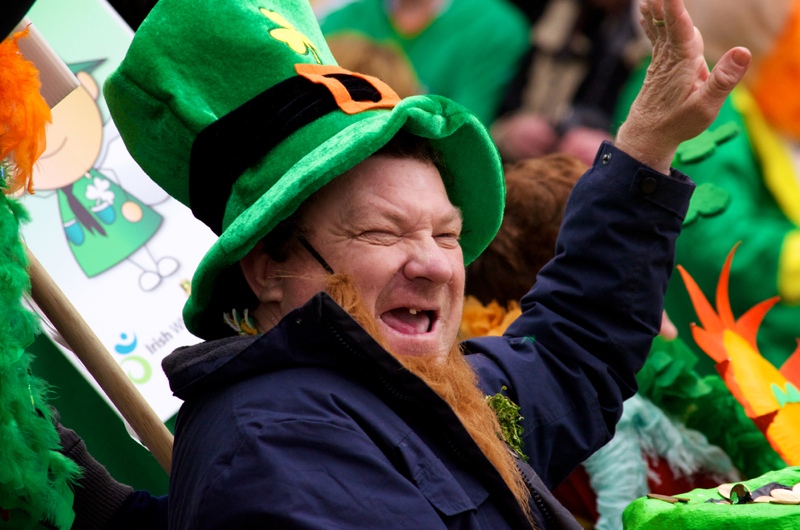 5. The first St. Patrick's Day parade was held in Florida.
Records show a parade was held in a Spanish colony in St. Augustine, Florida in 1601! Over a century before the big parades began in Boston and New York.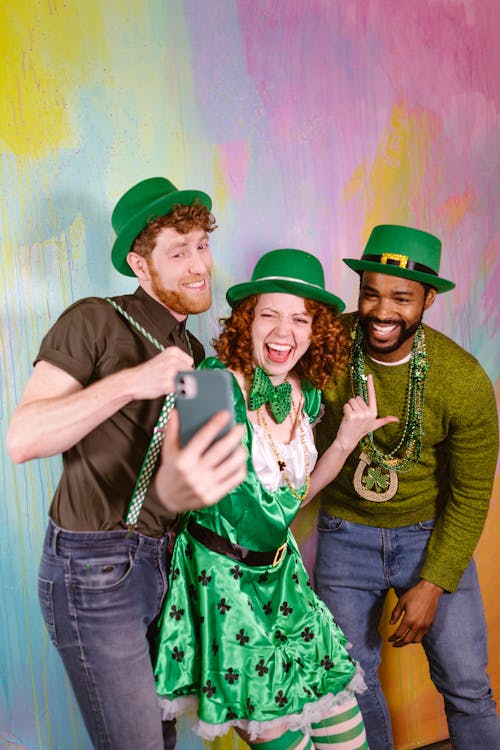 How you can make this St. Patrick's Day 2022 the best one yet!
Can we just say that the last few years have been a wee bit lackluster when it comes to celebrating our favorite themed holidays? St. Paddy's has always lent itself to big parties and celebrations. Our wish this year? Make up for the fun times we lost during the pandemic and make this St. Patrick's Day 2022 one for the books! Can we show you how? But first, promise us: you'll shine bright like the shiniest pot o' gold and perhaps attempt a jolly Irish jig in the hopes of making it a St. Patrick's day to remember.
Let us point you to the end of the rainbow where amazing treasures are found –ones we think capture the lighthearted spirit of this holiday. Bring in the many blessings the Luck o' the Irish can bestow by adorning your house with themed lawn inflatables and festive in-house decorations.
Put out a Lawn decor inflatable!
Why not start a new St. Patrick's Day tradition and throw a party in your backyard? Start the festivities off with a bang by letting the neighbors know your house is a shamrockin' good time. Hopefully, they're invited!
Welcome your friends with a friendly wave filled with Irish cheer with our Large St. Patrick's Standing Leprechaun Inflatable (6 ft). Standing at 6 feet high, this St. Patrick's day themed inflatable has his pot of gold ready to be filled. It's equipped with a LED light design and comes with an extended cord, ground stakes, fastened ropes, and built-in sandbags. Plug in, and everything pops up faster than you can catch one of these little guys in real life! 😉
Next up, attract your neighbors with a Large St. Patrick's Sitting Leprechaun Inflatable (6 ft). This yard ornament is sitting on a pot of gold and holding a clover. Also equipped with a LED light design, the figurine becomes a lovely night time attraction.
This Large St. Patrick's Day Inflatable Leprechaun in Cauldron Pot of Gold Coin (6 ft) is a unique standing leprechaun in a gold cauldron, also with a LED light design.
Level up with an even taller St. Patrick Leprechaun on Rainbow Pot of Gold Inflatable (7 ft). No trickery here. This brightly colored inflatable will surely put a smile on the grouchiest of faces.
By the way! All of our outdoor inflatable decorations are premium quality and perfect for the yard, garden, patio, and indoor/outdoor theme party décor.
St. Patrick's Day indoor decorations
Need some festive cheer to accompany a hearty meal of corned-beef, cabbage, and potatoes? (P.S. don't forget the soda bread!) The St. Patrick's Centerpiece with Colorful Swirls Table Decoration is the lucky charm you didn't know you needed. This delightful hanging decoration and centerpiece brings Irish cheer to table settings, windows, and classroom or office parties!
Adorn yourself with St. Patrick's Day party apparel and party favors.
The best part of St. Patrick's Day? Hanging out with your fellow lads and lassies in a themed look. Who says it's not easy being green? Emerald is the obligatory hue of the day and we strive to, well, make it easy! Plus, legend has it…the more accessories one has, the more fun to be had, by all!
Well that about does it for our holiday tips. There's nothing left but for us to wish you plenty of cheer, beer and Irish blessings this St. Paddy's Day.
"May your troubles be less, and your blessings be more, and nothing but happiness come through your door" – Irish Blessing