"Laissez les bons temps rouler!" If you've ever been to New Orleans, there's a good chance you've spotted this French phrase on banners and posters around the city. It means, "Let the good times roll!" It also happens to be the official phrase of Mardi Gras and perfectly sums up what this spirited, jazzy spring-break style blow-out is all about.
You've probably heard that mobs of people descend to Bourbon Street every year to party like heathens –some of whom feel free enough to *gasp* lose their tops in exchange for cheap plastic beads. Oof. But, did you know that flashing and public intoxication aren't Mardi Gras traditions at all? This lady will school you on what's up! *Hint: it's basically the tourists' fault!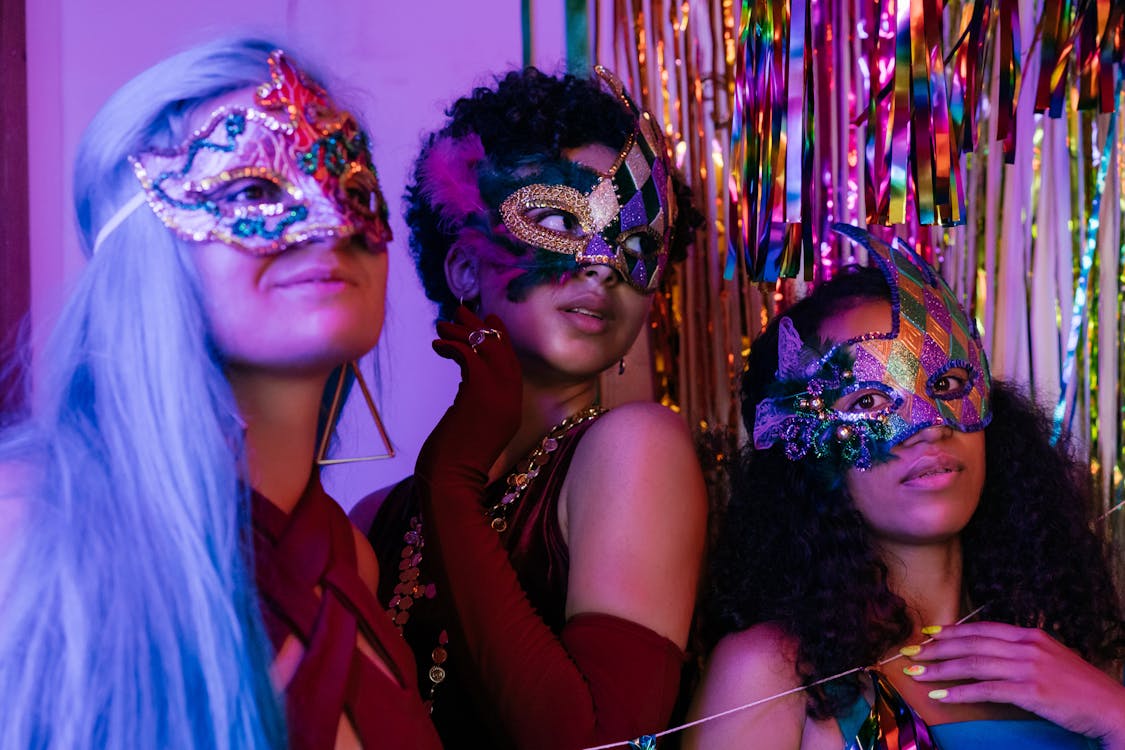 So, what is Mardi Gras, exactly? While also going by the name Carnival, it is a specific time period of wild revelry and celebration rooted in Christian tradition. We were excited to learn all about this holiday, so read on if you'd like to know more!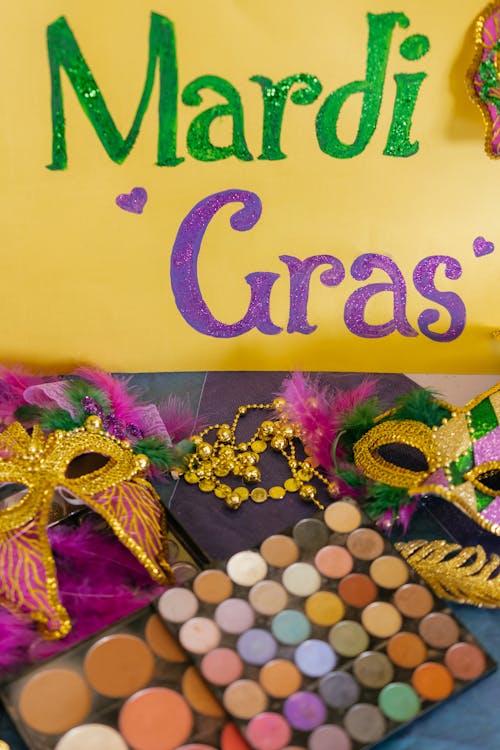 The Origin of Mardi Gras
The Mardi Gras season technically begins every year on January 6th aka the Epiphany (aka Three Kings Day) and ends on Fat Tuesday –the day before Ash Wednesday –which then marks the beginning of the 40 days of Lent before Easter Sunday.
For Christians and Catholics, Lent is the period of atonement and abstention (particularly of meat or some other pleasure of choice) before Easter Sunday. And when European Catholics settled in certain parts of the U.S., (like Louisiana) they brought their traditions with them –which included eating all the meat left in the house, drinking wine and spirits, and throwing a party all on the Tuesday before Ash Wednesday. So with that, Mardi (Tuesday) Gras (Fat), was born! It's French for basically GOING ALL OUT, getting your fix, and reveling in life's indulgences before the Lenten sacrifice. Phew! Got that? Ok, let's continue!
The celebration of Mardi Gras can be traced back to medieval Europe and the history is actually quite fascinating. You can read more about it here! Plus, we love that it's an excuse to indulge in rich food, throw back a cocktail or two and live-it-up with your friends! This year Fat Tuesday 2022 falls on March 1 and fortunately after no Mardi Gras 2020 or '21, the festivities will proceed this year in New Orleans!
How do people celebrate Mardi Gras around the world?
Mardi Gras and Carnival are raucous, lively celebrations filled with indulgences of booze, costumes, and parades. These parties draw in huge crowds of visitors each year to take part in the flamboyant revelry… and occasional debauchery, hehe. The biggest celebration in the U.S. has always been in New Orleans, but there's parties all over the world. Also, the traditions vary widely from place to place. Here's a few we'd like to share:
Italy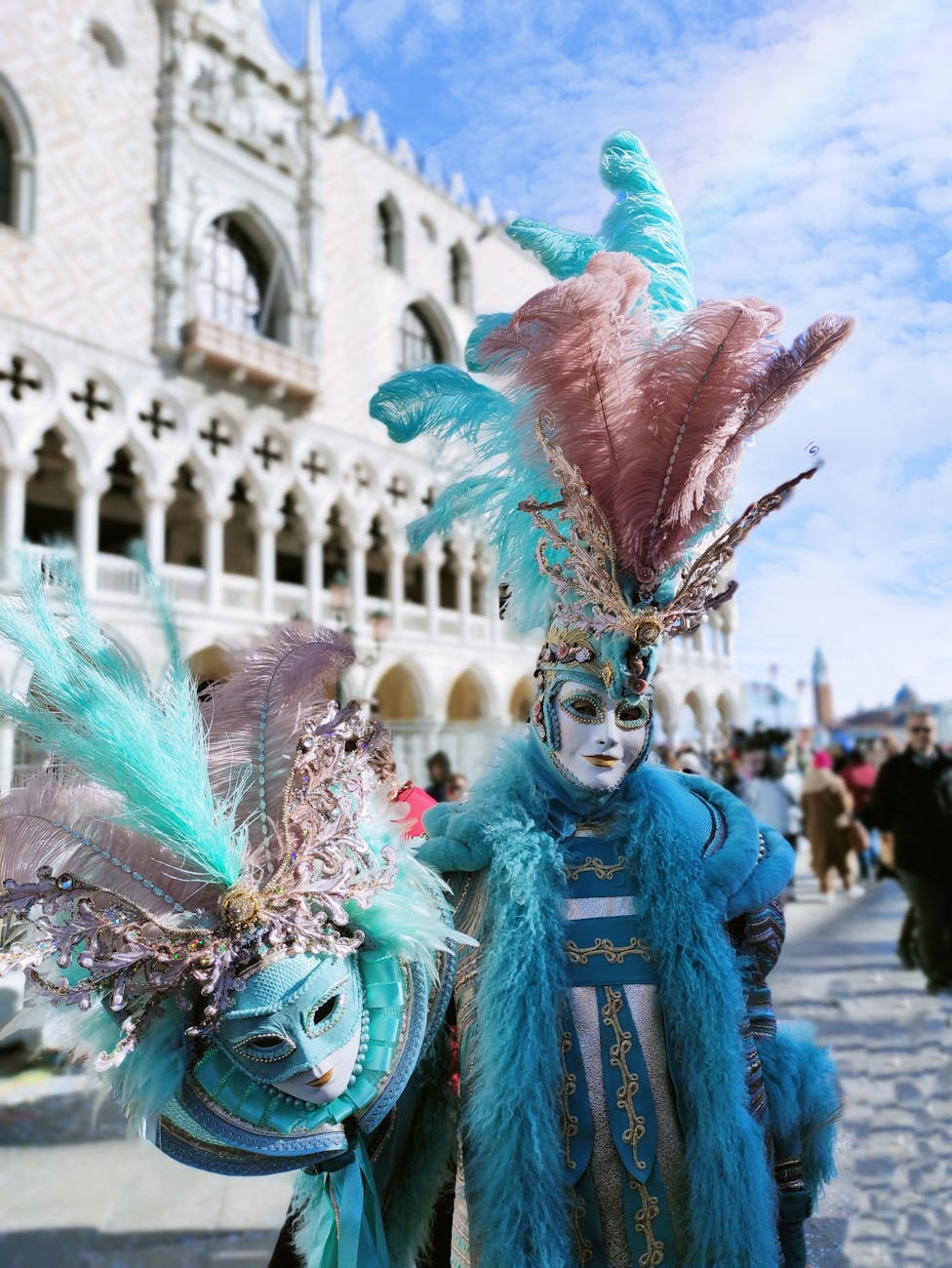 In Venice, Italy, they call their celebration Carnevale and it dates all the way back to the 13th century! It's famous for its masquerade balls and parades. For years, authorities have tried to restrict mask wearing but have yet to be successful. Masks are the literal "face(s)" of Carnival around the world–and its most recognizable symbol. Way back when, party-goers would wear masks so both the upper and lower social classes felt a sense of comfort (and anonymity) when partying together. Now that's wild!
Brazil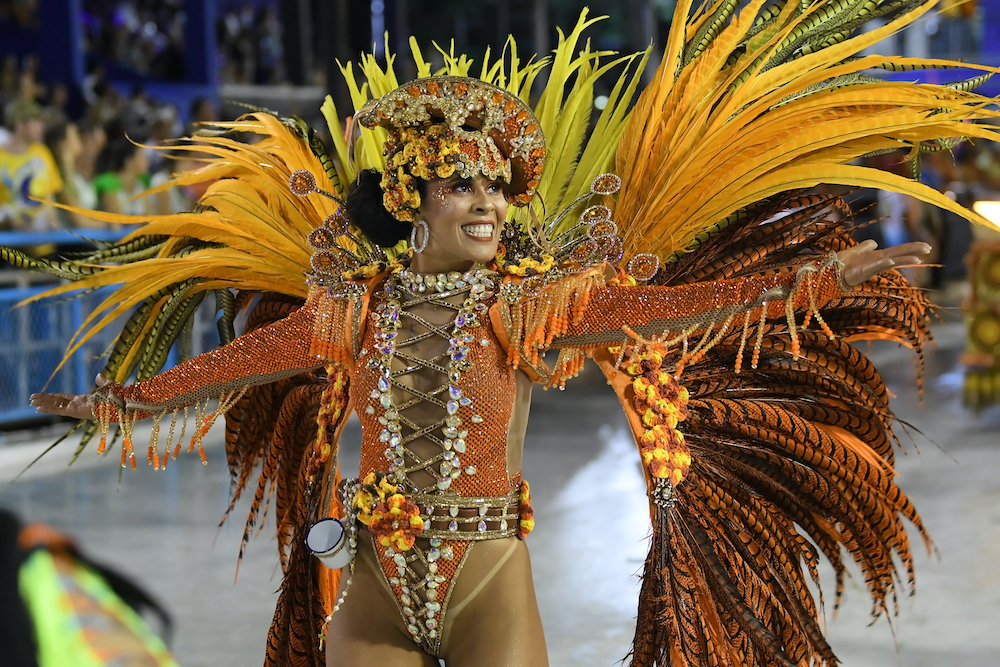 You've probably heard of Brazil's famous Carnival in Rio de Janeiro. It's the biggest in the world according to the Guinness World Records –with over 2 million people recorded in attendance! Incorporating Afro-Brazilian heritage, Carnival is filled with vibrant colors, samba music and lots of dancing.
Germany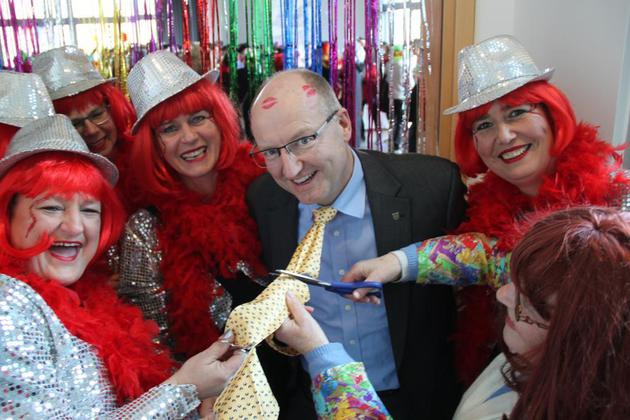 Karneval, or Fastnacht, is the German version and runs the longest –from November 11th (beginning at 11:11am) all through winter! They have a tradition called "Kiss for Your Tie" where women show men who's boss by cutting off their ties –in exchange for a kiss! The tradition hails from a time when women didn't have the same rights as men, while simultaneously symbolizing the great power women have over men. Woo hoo! We like the sound of that!
United States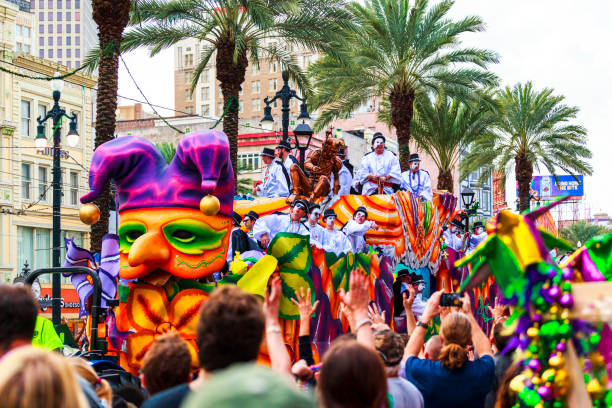 As we said, New Orleans has the most epic Mardi Gras parade in the States and has been going on for almost two centuries! . Parades run for the two weeks leading up to Ash Wednesday and are organized by different "Krewes" or clubs that all have a different mascot or theme for their Mardi Gras floats. Some even have a celebrity guest of honor.
Masked "krewe members" ride on floats and throw…what else? Beads! "Throw me something mister!" is the catch-all phrase for getting Mardi Gras beads or some other trinket flung your way. You'll see these ubiquitous beads and decorations in the traditional Mardi Gras colors of purple, green and gold representing justice, faith, and power respectively. Also, did you know that Mobile, Alabama actually has the oldest organized Mardi Gras day in the US? Theirs started all the way back in 1703.
There's literally so much to learn about this exciting tradition, we can't fit it all in one post! Stay tuned for more tips on how to celebrate Mardi Gras just like they do in the streets of NOLA. Have you celebrated Mardi Gras before? Tell us about it in the comments below!