It's that time of year again, where you are asking what to do for birthday party because your mini-me's big day is coming soon. We know how hard it can be to plan an event for kids, so to make your life easier, here is a roundup of awesome outdoor themes and activities they'll love. if you want to put the biggest smile on their face, you've come to the right place!

It's helpful to think about the preferences of your birthday kid before you begin. Do they like to be surprised, or should they be involved in the planning stage? Would they like a big birthday party with every classmate, or maybe a small one with just close friends and family? Should the birthday party be organized and scheduled, or is it best to step away and let the kids play? What are their favorite foods and activities? Start with those questions.

A cool birthday party is one that is tailored to their personality. So, personalize it to surprise and delight! Whatever else you decide, be sure to supply a cake, a candle, and silly hats for all…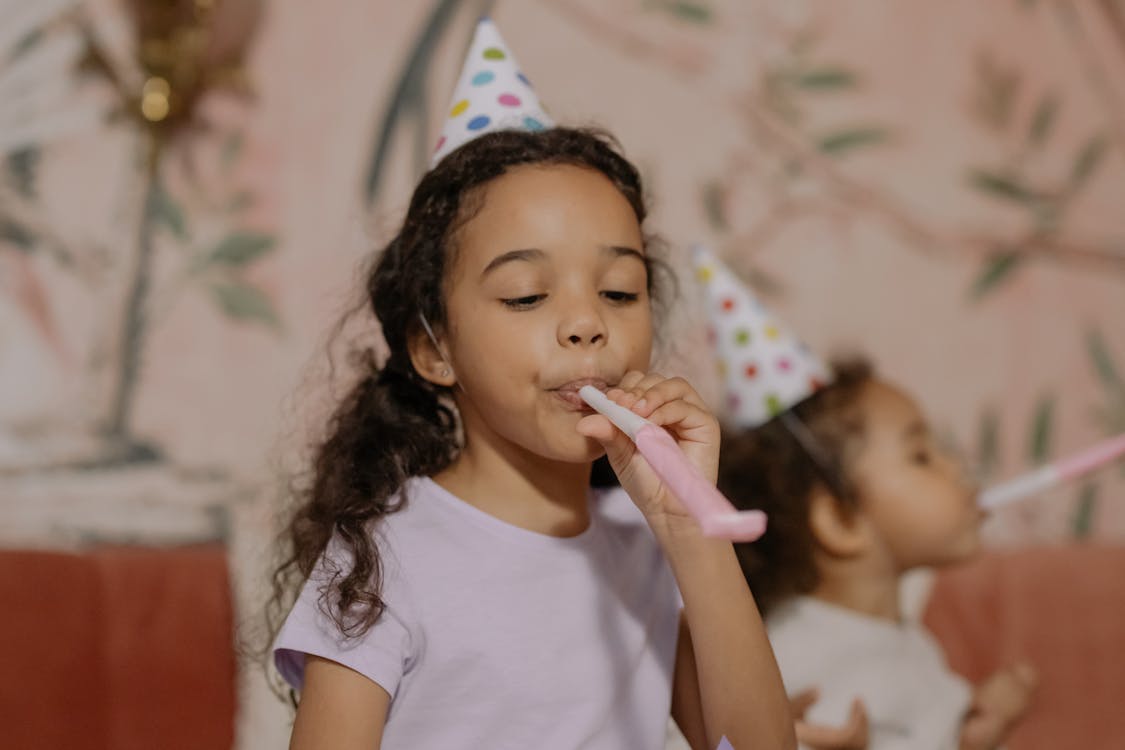 Turn on the Waterworks And Throw a Splashing Birthday Party
Look out for that cannonbaaaaaaaall! Even the littlest kids can make a big splash. It's impressive.
You know how some kids are around pools. With a little supervision, they will strip down to their skivvies and splash around for hours, entertained beyond belief or reason. A cool pool party for kids will involve diving competitions and belly flops, wrestling, sunburns, and plenty of screams (the good kind, of course). Kids can be ruthless in this happy state of mind, and anyone standing by the edge of the pool will be pushed inーyou've been warned!

As you know, you should never leave children unattended by a swimming pool. It's very important to know who can swim, to watch younger children carefully, and to make a safety plan for any accidents. But, you can work around all that if your kid coulda-shoulda-woulda been a mermaid in another life. To get their friends excited, make sure the invite is clear about how much splashing water will be involved. Woohoo!

Are you throwing this kids birthday party in a park or in a backyard?
Sometimes you don't have access to a full-size pool, and it doesn't make sense for the age range. Enter: The kiddie pool. These inflatable tubs are easy to set up, come in a million styles to match every birthday party theme, and are shallow enough for the shortest of shorties. The kids will have a great time, and it will be easy for you to keep track of them. Also, you can fill the mini pool with rubber balls or other materials as needed.

On that note, you might want to pick up a water slide or a sprinkler for kids. Remember playing with these when you were younger? #EndlessEntertainment

These are great alternatives to a regular pool if you don't have the space, or if you need to let the kids play independently at this birthday party. Also, be sure to pick up some bubble machines! Instead of blowing one or two bubbles at a time, through the magic of technology, now they can pull a trigger and fill the sky with thousands of bubbles at once! Your party needs more bubbles, don't you think?

These are all fun and safe activities that would be perfect for a splashy kids birthday party. Be sure to pack towels!
Make Their Year With a Mad Scientist
FOR THE LOVE OF SCIENCE—turn your house into a science lab for kids!
Is your home inhabited by a curious, science-oriented kid who loves to try new things?
Let them make mischief at their very own mad scientist birthday party! Spike the punch (with food coloring) to give it a radioactive glow, and find a way to incorporate dry ice for impressive effects. Plan some hands-on activities. Take your inspiration from the elementary school science experiments of yore, like those baking soda and vinegar volcanoes. The internet is filled with simple science experiments that will ooze, explode and stink terriblyーperfect for a kid's birthday party.

Also, you can enhance any birthday game with some friendly competition! Just pair them up or form teams. Also, consider hiring a magician to entertain the kids with some science-themed magic tricks! You provide the lab coat, they provide the laughs.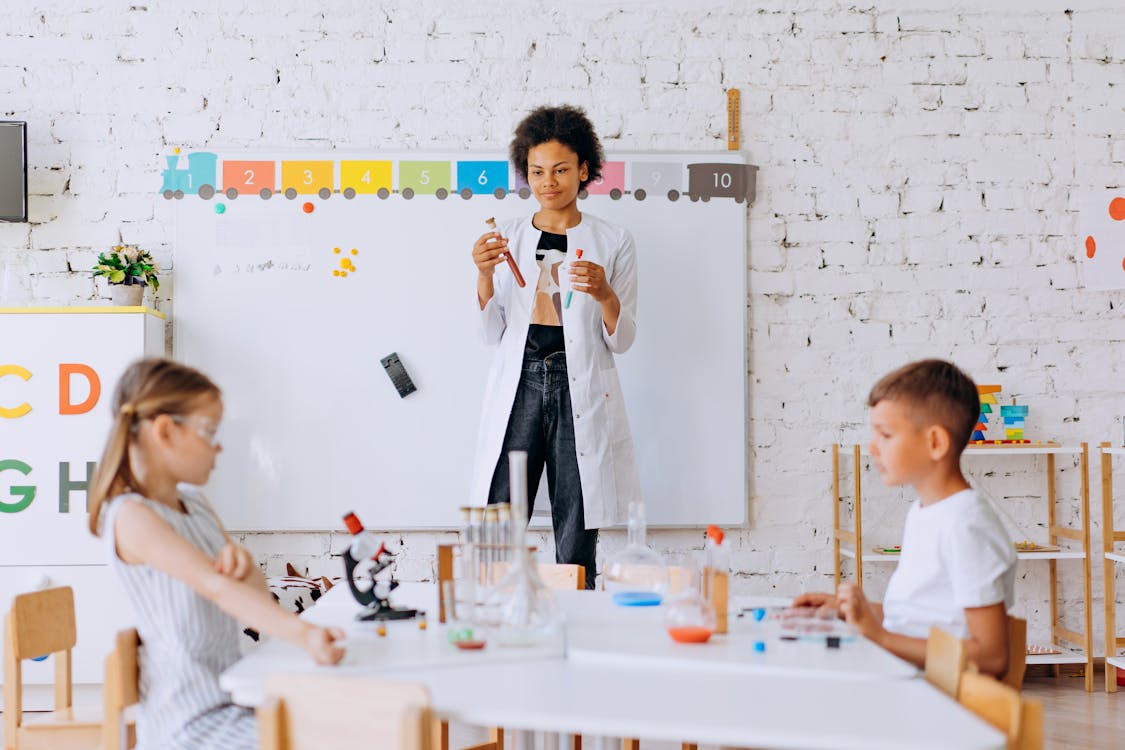 Get Crazy-Colorful With an Art Party
Arts and crafts could be a snack, or a whole meal (so to speak) at your colorful kids birthday party.

A few multipurpose items are all you need to get the creative juices flowing! Tempera paint and brushes are inexpensive and can decorate anything from DIY paper crowns to birthday cards and plain white t-shirts. If they're outside, the kids can turn the whole world into a canvas with some non-toxic chalk!

For indoor fun, we recommend craft supplies like glue, sequins, ribbons and beads. Cardboard makes an excellent base for these items. You can easily cut different shapes in advance (think gingerbread men, cookies, donuts, animals and so on). Kids love to personalize their stuff, so they will have a great time decorating items they'll actually use, like a messenger bag or pencil case.

However, we know cleanup is always a consideration, so as you plan activities for your artsy kids birthday party, make sure you have plenty of wet wipes, paper towels, soap and anything else you'll need to wipe up (make note of where the hoses are).

Lastly, from all of us at Joyfy, we want to wish your child a very happy birthday, and we hope every kid leaves grinning from ear to ear. What did you think of these ideas for kids birthday parties? Which is your favorite?